Arise TV broadcaster Rufai Oseni apologizes over BRT lane incident (video)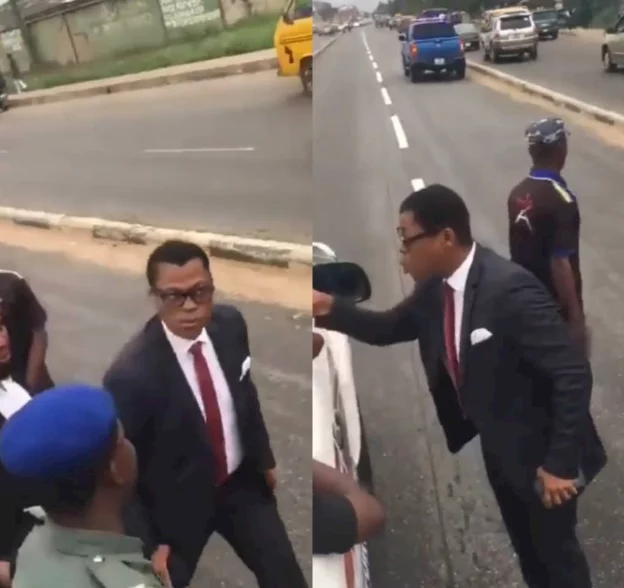 Arise Television host Oseni Rufai, who has been accused of driving on a BRT lane in Lagos and also resisting arrest by police officers, has apologized for his role in the incident.
Oseni apologized during a live broadcast on Arise News TV on Wednesday morning, August 3.
He said: "I need to read the personal message I made. As many of you know, I've been in the news for the last two days for the wrong reasons. This has created an unnecessary distraction for my friends, family and members public and for all my colleagues on Arise News.
"I would like to apologize to all parties for what happened to the police during the incident when I was stopped in the BRT bus lane. I dare not claim to know everything. Lessons were learned from this whole episode. This was a really humbling experience for me.
"I would like to take this opportunity to express my gratitude to all those who have reached out to me for their guidance and advice over the past two days. Thank you all. God bless you all and please let us keep striving to make our country a better place for everyone. I apologize."
Oseni's apology comes a day after he appeared in court.
On Tuesday 2 April he was charged with contempt of the Lagos State Transport Law 2018 and the court found him guilty of driving in violation of the law on the BRT lane and was fined N70 ,000 occupied.
He made the payment and his vehicle was left to him.
Watch a video of his apology below.