"Carry your bl*od money and go" – Pastor Ibiyeomie tackles yahoo boys; stops them from remitting tithes, offerings (Video)
Salvation Ministry Pastor David Ibiyeomie has stopped cybercriminals popularly known as the "Yahoo Boys" from sending tithes and offerings to the church.
While preaching a sermon on Sunday, the cleric denounced the threat of cybercrime in Nigeria, which reportedly involves a "blood ritual".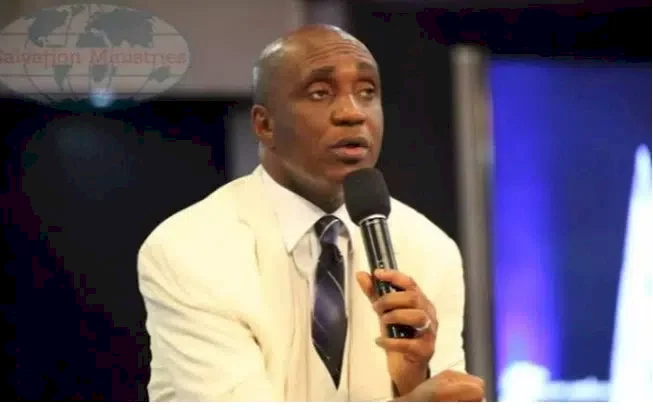 "Carry your blood money and get out, it's no good. If you have that much money, carry it and go to another church. This church will be rich. You think God can't provide for them? Or you think it's your wicked blood money carry and go we don't want it here..money you kill people you want tithes here..; Pastor Ibiyeomi shared the message in a video.
Watch the video below:
His order comes a few months after he cursed Yahoo guys in the country, noting they would get into an accident because their activities resulted in the deaths of some people whom they cheated of all their pension entitlements.
He had also cursed cops who released arrested Yahoo boys after collecting bribes from them.