"Don't come and say I did not check it well" – Anita Joseph speaks on why couples should get intimate before marriage (Video)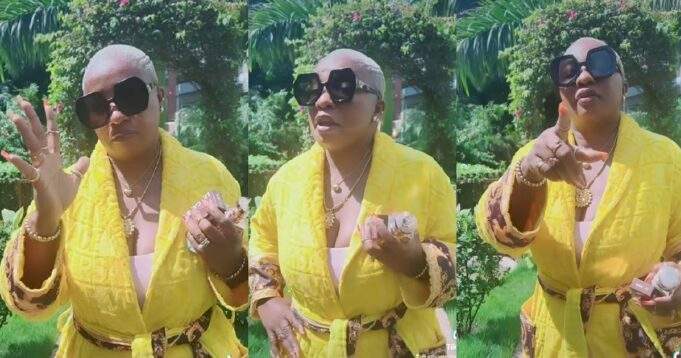 Popular Nollywood actress Anita Joseph has advised couples to get intimate before walking down the aisle.
The theater actress, who offered this advice in a video she shared online, urged lovers to get intimate and make sure they're sexually compatible before marriage.
She claims that if a couple is able to maintain an intimate relationship before marriage, complaints from couples about their partner's sexual prowess – which usually surface after marriage – can easily be avoided.
Watch her talk downstairs