Dubai-bound lady narrates how she was arrested by NDLEA after hard drugs was found in the parcel she received from a friend (video)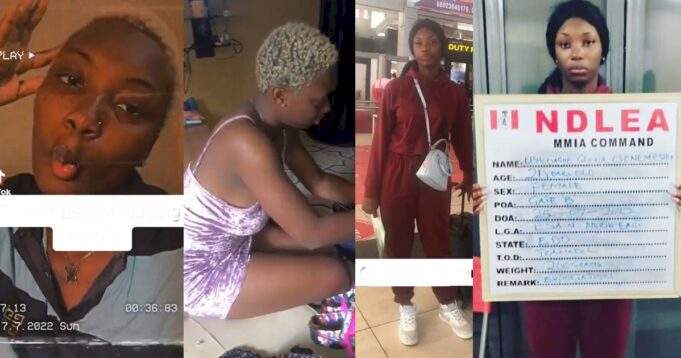 A Nigerian woman from Dubai has told how she was arrested by men from the National Drug Law Enforcement Agency (NDLEA) after hard drugs were found in a package she received from a friend.
The lady identified as Mrs. Ebhodaghei Gloria Osenemeshenmade the news recently after being detained by NDLEA officers while clearing passengers from Rwanda Air via Kigali to Dubai, United Arab Emirates.
In a statement released by agency spokeswoman Femi Babafemi, he said sachets of Tramadol hidden in Garri were found in their luggage.
"However, she claimed that the bag was given to her by someone she had stayed with at his house the night before coming to the airport to help with the delivery to someone else in Dubai." he added.
Following her release from NDLEA custody, the lady took to social media to share a video compilation of the events leading up to her arrest.
In the video, Gloria, who was looking forward to leaving the country, showed herself going shopping, getting her hair and nails fixed days before her planned trip.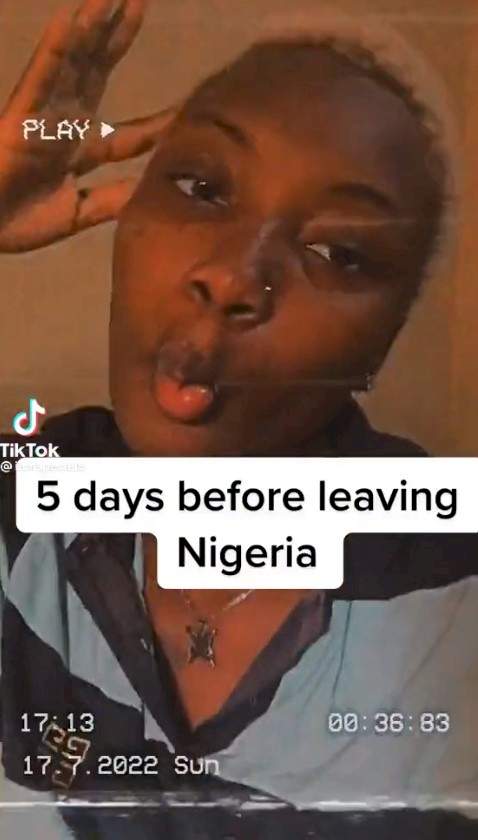 A day before her trip, she was staying at a hotel near the airport, but when it came time to leave the country, she was arrested by NDLEA officers for drug possession.
Speaking about what really happened, Gloria said she was given a bag by someone to take to his brother when she arrived in Dubai, unbeknownst to her that there were drugs in it.
Luckily for her, she was confirmed and released by the NDLEA and has vowed never to pick up a package from anyone again.
Check out the video she shared below,