Erik ten Hag refuses to confirm whether Cristiano Ronaldo will feature for Manchester United against Brighton as uncertainty over his future rumbles on
Erik ten Hag refused to be advised if Cristiano Ronaldo would play for Manchester United when they host Brighton this weekend.
An injury to Anthony Martial has sparked questions over whether Ronaldo will be able to start in the Red Devils' Premier League opener despite his lack of action last season.
CR7 continues to be a big talking point in the footballing world after announcing his intention to leave Old Trafford this season.
This comes as the 37-year-old wants to play in the Champions League for the remaining years of his career.
Ronaldo was limited to just 45 minutes of pre-season under Ten Hag before making headlines for leaving the clash with Rayo Vallecano early – with the manager later confirming he wasn't the only one.
With the Premier League opener against Brighton looming this weekend, there has been some debate over whether Ronaldo will face Graham Potter's side, particularly given the current lack of depth in attacking areas.
However, in his pre-Brighton press conference, Ten Hag refused to confirm his plans with an agitated response to questions about Ronaldo's early departure from Old Trafford last week.
He said, "What do you mean? Now I have to point out that those who left, many players left, but the spotlight is on Cristiano and that's not right.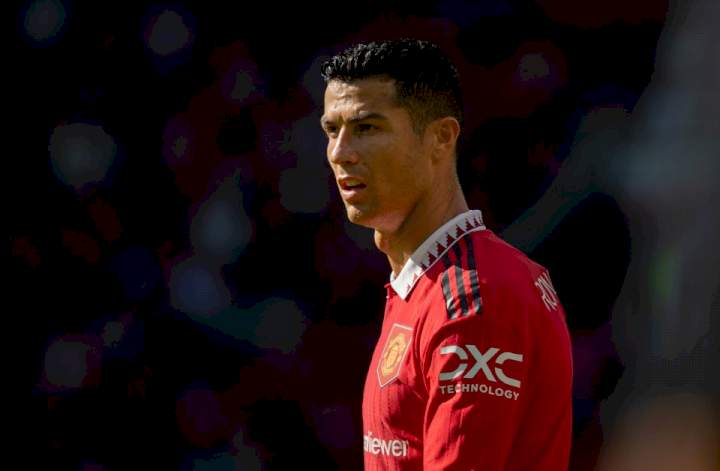 "So do your research and realize there are a lot of players left, that's been said. I don't understand what the relationship is, he was a part of it. There were a lot of players."
Pressed for an answer, he continued: "What do you mean by that? I'm really happy, I told you before, we have a top striker, really happy he's in the squad here and we're sticking with him Plan."
"I think we've said enough about that [players leaving early]. I said it's not right. I'm happy with the whole team, we work well, good culture and Cristiano works really hard and hard.
"You mention it [that it is unacceptable]you correct them and then move on."
Asked if Ronaldo would start against Brighton, Ten Hag said: "We'll see on Sunday.
"I'm happy with the whole team, we work well, good culture and Cristiano works really hard and hard. I'm really happy.
"We have a top striker. I'm really happy he's in the squad and we're sticking to the plan."