Heavily pregnant woman draws criticism after being spotted smoking by the roadside (video)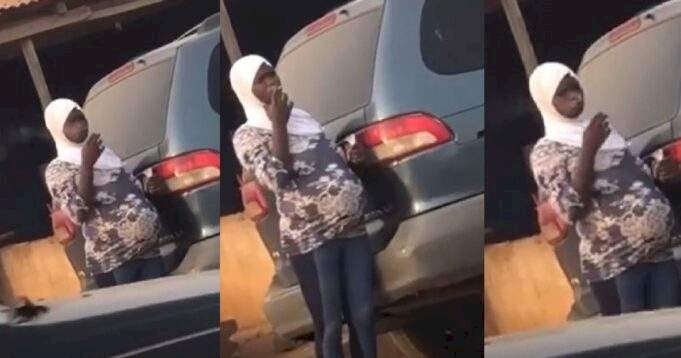 A viral video of a heavily pregnant woman smoking by the side of the road has sparked outrage from social media users.
In the viral clip, the heavily pregnant woman can be seen puffing on a cigarette while standing by the side of the road.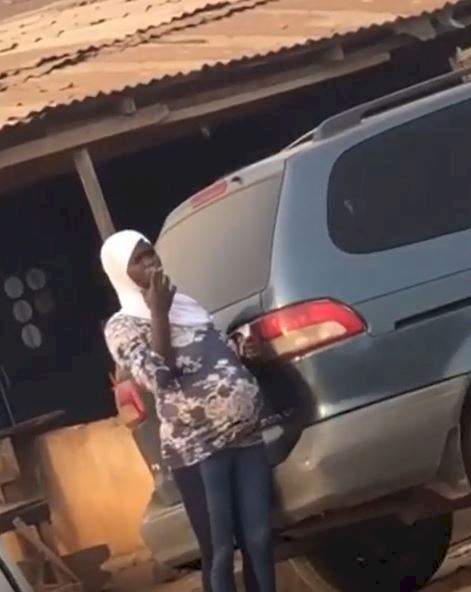 She can be heard criticized for smoking by passers-by who filmed her, and they also express concern for the health of their unborn child.
A male voice in Yoruba is heard saying: "See how she smokes non-stop and she didn't even think about the baby in her belly."
However, the video has sparked outrage online, with netizens criticizing the mother-to-be for endangering the life of her unborn child.
An Instagram user @adestitoali wrote: "I pray she finds help, she's going through a lot. God please help her."
@chisaronu1, "Well cause frustration amShe probably smokes before she's pregnant.
@tobiloba921, "She's obviously unaware of the danger, just vibes & chills".
Watch the video below,