"I will call the governor" – Watch moment Arise TV anchor, Rufai Oseni lashes out at traffic police after he was stopped for reportedly using BRT lane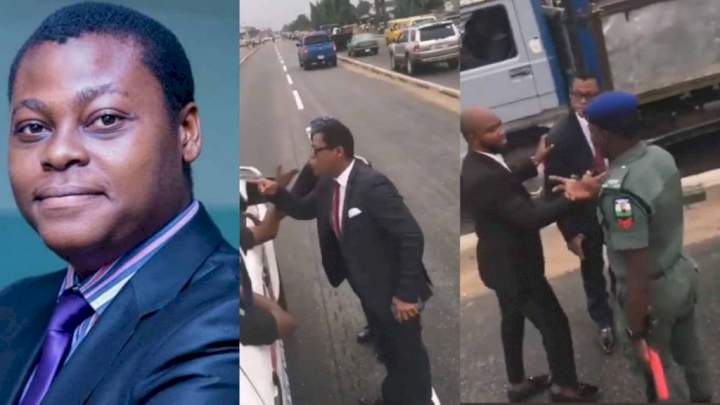 A viral video captures the moment Arise's popular TV host Rufai Oseni clashed with some traffic cops.
On Monday, August 1, Rufai took to his Twitter page to call the police for allegedly pointing a gun at him and taking his car against his will.
It was reported that the TV presenter allegedly used the road designated for BRT buses.
Video has surfaced capturing the moment the wild media personality was seen furious while swearing at traffic cops.
He wagged his finger at them and told the police officers he was going to call the governor.
Watch the video below: