"I'm tired" – Charly Boy speaks on divorce after over 45 years of marriage
Entertainment veteran Charles Chukwuemeka Oputa, popularly known as Charly Boy, has hinted at divorcing his wife Diane Oputa.
The self-proclaimed Area Fada took to his Twitter handle and declared that he was returning to bachelorhood after 45 years of marriage.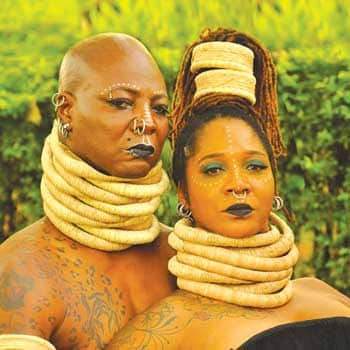 He wrote:
"If I say I'm going back to bachelorhood with my wife after more than 45 years of marriage, what would you say? I'm not saying a can's marriage just ain't easy should I do? I'm tired oooo".
In response to the tweet, a netizen intervened while giving Charly Boy some advice on how to spice up his love life, while telling him not to let a minor understanding end their union.
"Epa try to travel small, go play small outside before you come back, everything is going fine, and also don't let this little argument when you and madam end things or just change their car." wrote the Twitter user.
In response, Charly Boy claimed that he didn't have an argument with his wife, but that he was simply fed up with the union.
"We're not getting beef ooo. I'm just getting tired".
See below: