"Na man you be" – Judy Austin hails Yul Edochie days after unfollowing first wife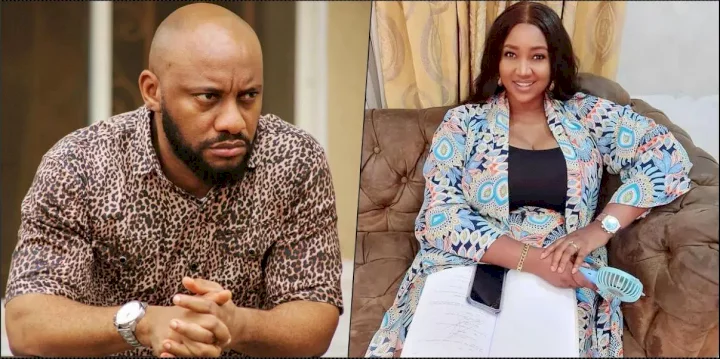 Popular Nollywood actress Judy Austin showers praise on her husband Yul Edochie for being a wonderful husband and father.
This comes a day after the actor unfollowed his first wife, May Edochie, for reasons yet to be released.
In a recent post on Instagram, Judy Austin shared photos of Yul Edochie showing him endless love.
In a lengthy post, she wrote;
"His Excellency, Ezedike 1 by Nteje @yuledochie. Your strength and resilience is worth studying at university. You are the nicest man I know. You are a good man!!!!

God will continue to bless and lift you up because he knows how beautiful and kind your heart is! Your children are so lucky to have you as a father. You are the best director in Nollywood and I say that with authority!!!

Her artistic interpretation is nothing short of EXCEPTIONAL!! And I pray that your talents will continue to grow and be a great blessing to this world!!! Nobody is perfect but…… You are 98% good and that is what I consider perfection!!!

I pray that Almighty God in his infinite mercy will continue to guide, protect and guide all you do, my husband…. His love and light will walk before you and bless everything you touch.

You are a beacon of hope for many people in this world…. @yuledochie na MAN you are!!!!! Keep floating higher, for God is always with you!!? Happy Sunday my bunnies."