Ozo receives N5M and loads of gift items as he marks 30th birthday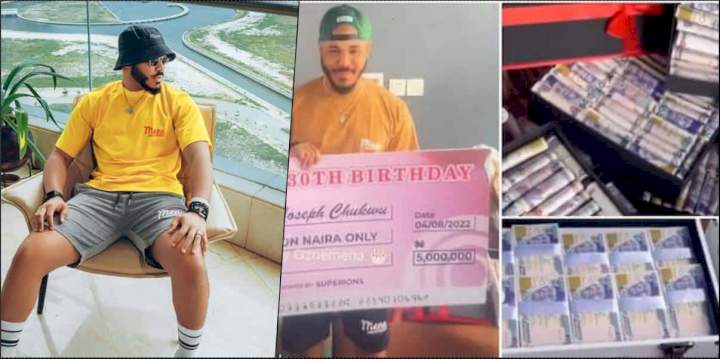 Fans are giving popular reality star Ozo Chukwu the sum of N5M among other gifts as a token of appreciation on his 30th birthday.
The sports enthusiast was showered with an abundance of love and gifts as he marked the 30th birthday milestone.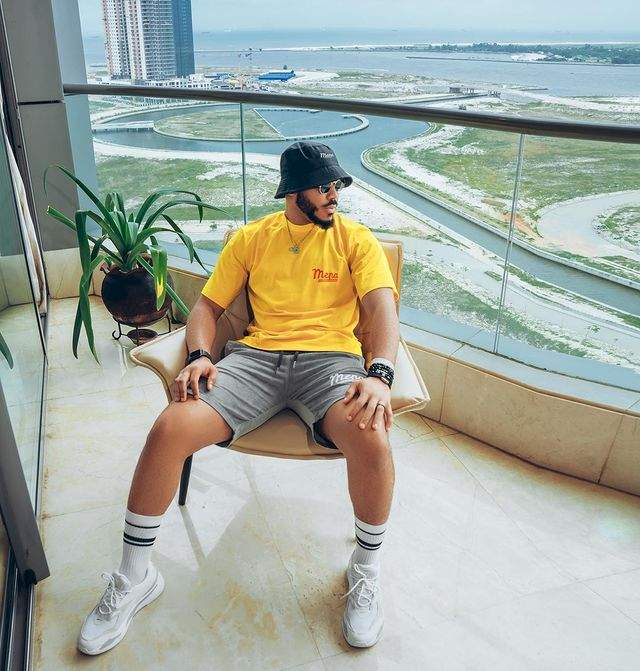 In a series of videos circulating on social media, Ozo flaunted his N5M dummy check while celebrating with his beloved fans.
Other gifts the reality star has received include a briefcase filled with N500 bills, shoes and other goodies.
Swipe to watch the video…