"Some men just come this life con enjoy" – Reactions as lady shows off mouthwatering meals she serves her man each time (Video)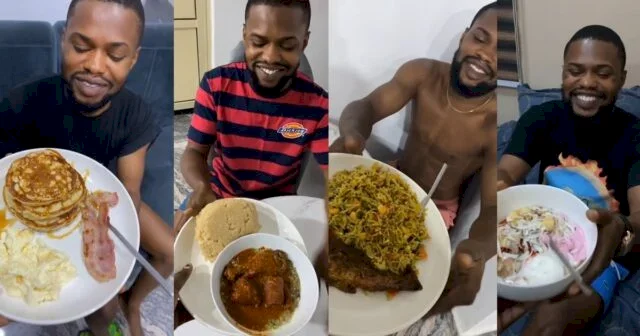 A TikTok user named @ayoandfola created a video showing the few occasions she gave her husband exquisite food.
In the lovely video, the gentleman can be seen appreciating his baby every time she serves him food while saying "thank you baby" with a smile on his face.
The beauty of the video and the fact that the gentleman is served great dishes every day has caused many netizens to react and many envy him.
Some even went so far as to say that if he's being treated this way and still cheating, then something could be wrong with him.
Other reactions have netizens asking the lady if she is a chef and has a channel showing her recipes and cooking style.
She confirmed that she is a chef but does not yet have a cooking channel.
Watch the video as you scroll and read some reactions,